We understand that managing a rare disease like bile acid synthesis disease (BASD) can be challenging. That's why the CHOBALM® Total Care HUB provides comprehensive support for the community of patients and caregivers facing these daily challenges.
The Total Care HUB is a comprehensive support program for patients who have been prescribed CHOLBAM® (cholic acid) capsules and their caregivers. Once enrolled in the program, you will be assigned a dedicated team of professionals to help you throughout the treatment journey.
Meet the team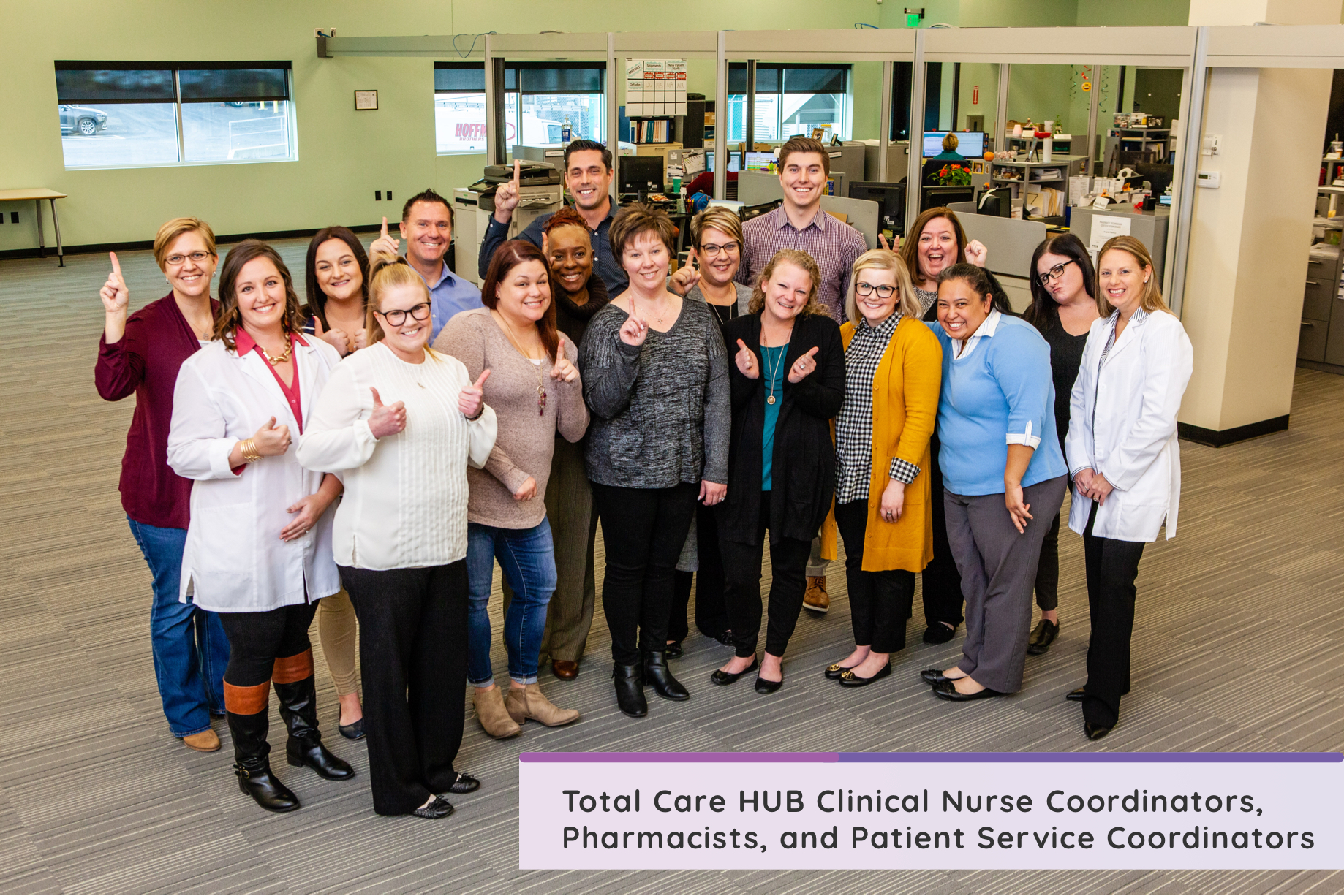 You are supported by a dedicated team of professionals working hand-in-hand to help you manage your child's or loved one's rare disease.
Your Total Care HUB includes:
Clinical Nurse Coordinators
Help you understand your child's or loved one's disease.
Provide you with tips to help manage your child's or loved one's treatment.
Communicate with your doctors.
Pharmacists
Ensure that the prescription is accurately dispensed.
Answer your questions about dosing and treatment regimens.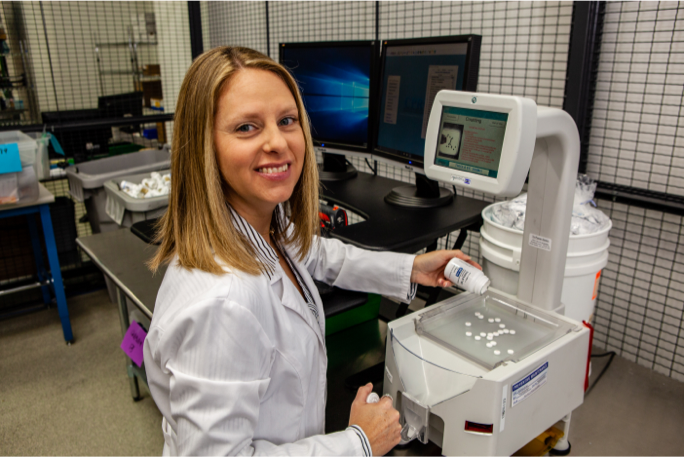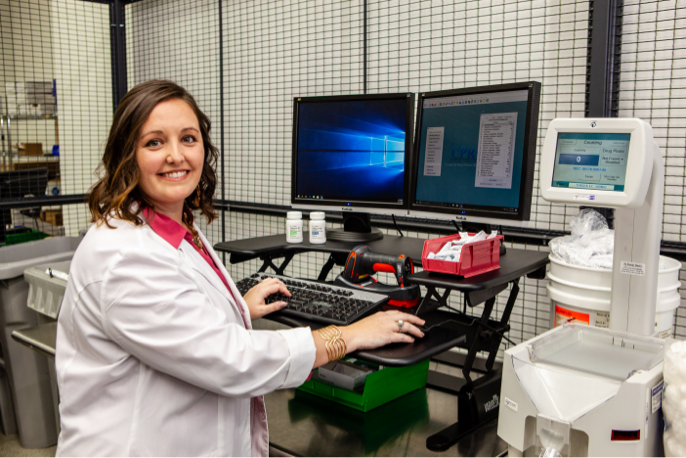 Our experienced pharmacists are here to support you 24/7
Patient Services Coordinators
Are your main point of contact.
Provide live support to keep you on track with your child's or loved one's treatment plan.
Offer support with questions or issues you may have about insurance.
Help with available patient assistance programs if you are under-insured or have no insurance.
Coordinate your monthly prescription refills and send you reminders so you never run out of medication.
Arrange for delivery of your medication directly to your doorstep – saving you trips to the pharmacy.
Give help with copays for commercial insurance.
*Copay Terms and Conditions:

Program is valid for patients with commercial or private insurance.
Must be a US resident.
Not valid for patients insured by a federal or state government-funded health plan, including Medicare, Medicare Advantage, Medicaid, and TRICARE.
Void where the program is prohibited by law.
Not valid for uninsured patients.
Program does not replace prescription drug coverage or insurance and is not intended to substitute for coverage.
Travere Therapeutics reserves the right to terminate or modify this program at any time without notice.
Getting CHOLBAM® is simple through the Total Care HUB. Download the enrollment form today and talk to your doctor about getting started.
Get CHOLBAM®
WHAT IS CHOLBAM® (cholic acid) capsules?
CHOLBAM is a prescription medicine. It is a bile acid used for
Treatment of bile acid synthesis disorders (malfunction in the production of bile acid in the liver) due to a lack of a single enzyme responsible for bile acid production
Treatment (in addition to other treatments) of peroxisomal disorders (a loss of function in important parts of the cell), including Zellweger spectrum disorders, in patients who show signs or symptoms of liver disease, pale stools due to too much fat, or problems resulting from not absorbing certain vitamins (A, D, E, K)
The safety and effectiveness of CHOLBAM on symptoms outside of the liver have not been studied.
IMPORTANT SAFETY INFORMATION
CHOLBAM may not be right for you. Before taking CHOLBAM, tell your doctor about:
All health conditions you may have and any medications you may be taking
If you are pregnant or plan to become pregnant. Women who become pregnant during CHOLBAM treatment are encouraged to call 1-844-202-6262
If you are breastfeeding or plan to breastfeed
What are the possible side effects of CHOLBAM?
Serious Side Effects: You will need to undergo laboratory testing periodically while on treatment to assess liver function. CHOLBAM may worsen liver function. Tell your doctor right away if you experience symptoms associated with worsening of liver function (e.g., skin or the whites of eyes turn yellow, urine turns dark or brown [tea colored], pain on the right side of stomach, bleeding or bruising occurs more easily than normal, or increased lethargy). Your doctor will decide if you need to discontinue treatment with CHOLBAM.
Most Common Side Effects: Diarrhea, acid reflux that damages the lining of the esophagus, discomfort and fatigue, yellowing of skin or eyes, skin lesion, nausea, abdominal pain, formation of growths in the intestinal tract, urinary tract infection, nerve damage causing change in sensation in extremities.
These are not all the possible side effects of CHOLBAM. Tell your doctor if you have any side effect that bothers you or that does not go away.
You may report side effects to FDA at 1-800-FDA-1088 or www.fda.gov/medwatch. You may also report side effects to Travere Therapeutics at 1-877-659-5518.
Please see accompanying full Prescribing Information for additional Important Safety Information.